Posted by Mini Mini Jewels on Dec 3rd 2020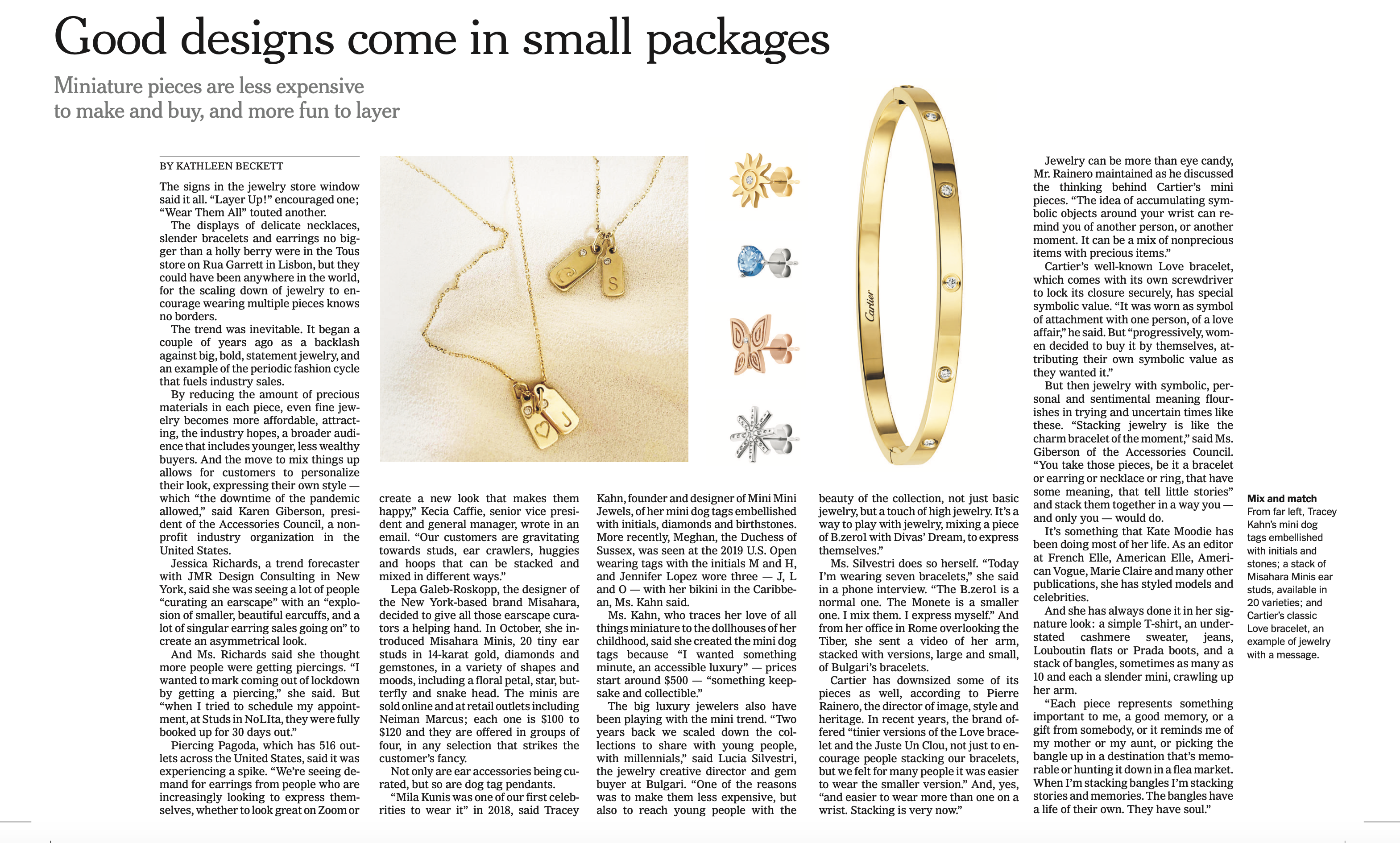 Good designs come in small packages.
Tracey Kahn, Founder and Designer for Mini Mini Jewels talks about her love for small miniature things.
Ms. Kahn, traces her love of ll things miniature to the dollhouses of her childhood. " I wanted something minute, an accessible luxury. Prices start at $275.00. The gold and diamond accent mini dogtags embellished wit initials, diamonds and birthstones.